You are cordially invited to submit your research papers for presentation at the 6th Vietnam International Conference in Finance (VICIF-2019) that will take place on the 4th - 5th of July 2019 in Danang, a coastal city with beautiful beaches in central Vietnam.
The VICIF-2018 conference, jointly organized by the Vietnam Finance Association International, University of Economics – the University of Danang, University of Economics and Law, Foreign Trade University, University of Economics Ho Chi Minh City, and Ho Chi Minh City Open University will be an excellent opportunity for academics, doctoral students, and practitioners to share interests, present new research results, and discuss current and challenging issues in finance and related topics. The conference co-chairs, and the scientific and organizing committees welcome submissions in all the areas of finance for presentation at the conference.
KEYNOTE SPEAKER
Professor Sumit Agarwal

Professor of Finance, Economics and Real Estate, National University of Singapore
Head of Department, Finance
Low Tuck Kwong Distinguished Professor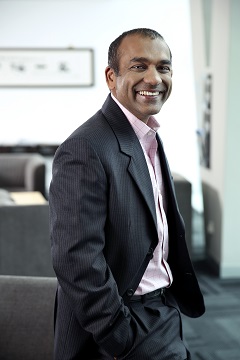 Professor Sumit Agarwal is the Low Tuck Kwong Distinguished Professor of Finance and Head of the Department of Finance at the Business School, and a Professor of Economics and Real Estate at the National University of Singapore. In the past, he has held positions as a Professor of Finance at the Business School, Georgetown University. Before that he was a senior financial economist in the research department at the Federal Reserve Bank of Chicago and prior to joining the Chicago Fed, he was a senior vice president and credit risk management executive in the Small Business Risk Solutions Group of Bank of America. Professor Agarwal's research interests include issues relating to financial institutions, household finance, behavioral finance, international finance, real estate markets and capital markets. He has published over fifty research articles in journals such as the American Economic Review, Quarterly Journal of Economics, Journal of Political Economy, Journal of Finance, Journal of Financial Economics, Review of Financial Studies, Review of Economics and Statistics, Management Science, Journal of Financial Intermediation, Journal of Money, Credit, and Banking among others. Additionally, he has written a book titled Kiasunomics and also co-edited a collected volume on Household Credit Usage: Personal Debt and Mortgages.
BEST PAPER AWARD
All papers will be considered for the Best Paper Award (USD 1,000).
CONFERENCE PROGRAM CHAIRS
Truong Xuan Duong, Iowa State University, USA
Anh Thuy Vo, University of Economics – the University of Danang, Vietnam
CONFERENCE'S ASSOCIATED JOURNAL
In consultation with the conference organizers and the Editors-in-Chief of Economic Modelling, authors of best papers presented at the conference will be invited to submit their manuscripts to a regular issue of the Journal.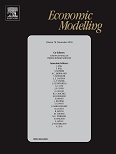 Also, selected papers presented at the conference are eligible to be considered for publication in a special issue of the Journal of Asian Business Economic Studies.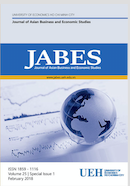 IMPORTANT DATES
April 10, 2019: Extended Deadline for Paper Submission
April 29, 2019: Notification of acceptance / rejection (early decision available upon request)
May 17, 2019: Registration deadline
July 4-5, 2019: Conference event